Dong Jacket
Guizhou
Natural dye cotton
£190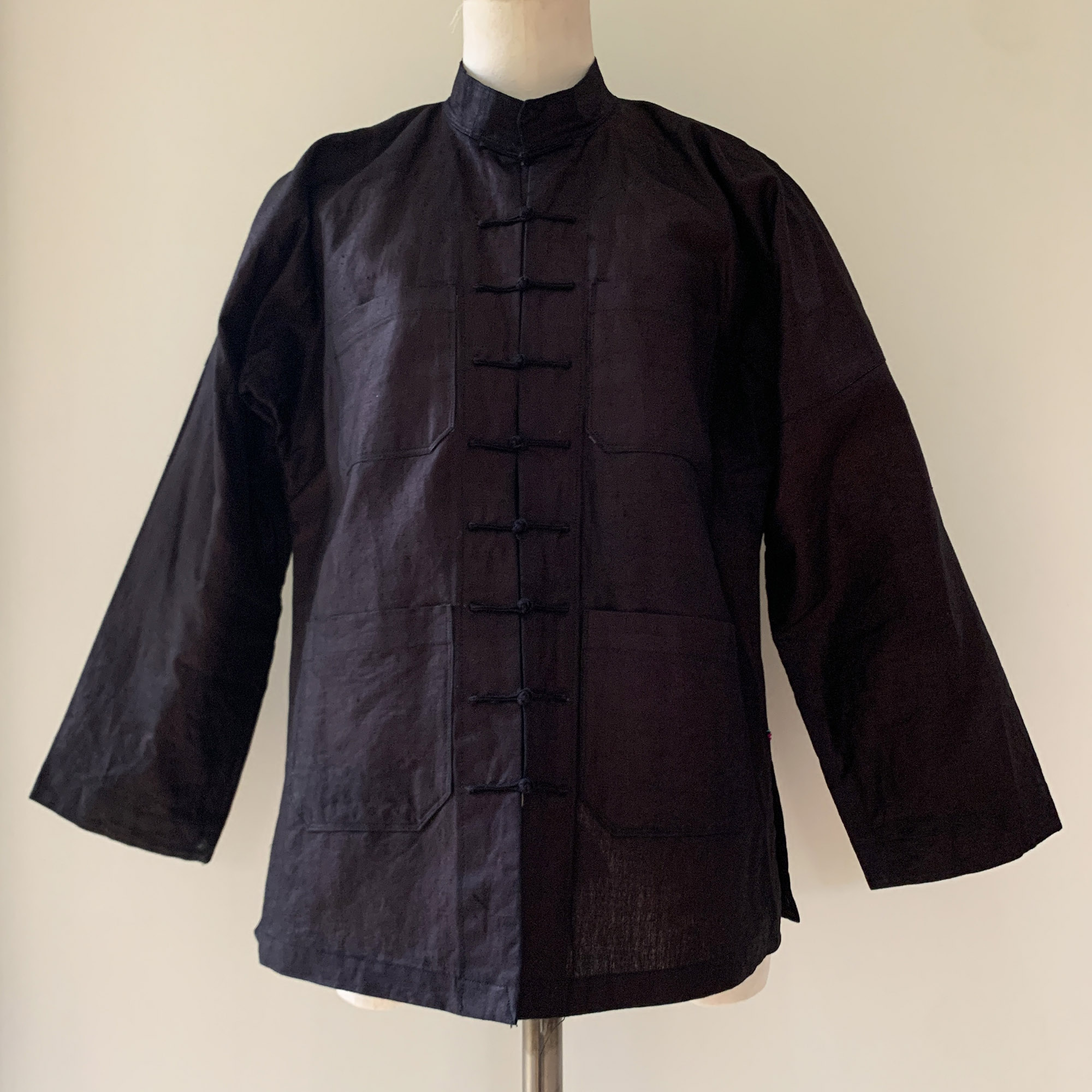 An exquisite handmade jacket in the traditional cut of the Dong tribe from Guizhou, south east China. Tailored and hand finished by the village seamstress, it is beautifully detailed with knotted buttons and colour hem stitch.
The fabric is cotton dyed with natural local ingredients to a dark glossy black and involves the unusual treatment of egg whites and hammering to achieve its stiff shiny texture. The result is similar to a starched linen. In Chinese it is simply called 亮布
liang bu
- shiny fabric. This fabric is unique to the Dong tribe and makes their traditional tribal garments.

︎ Unisex jacket with mandarin collar, knotted buttons, two chest pockets
︎ available on request, email for more details